Seamless Shade, Stunning Style
Start Here
Request Your Personalized Pergola Quote Now!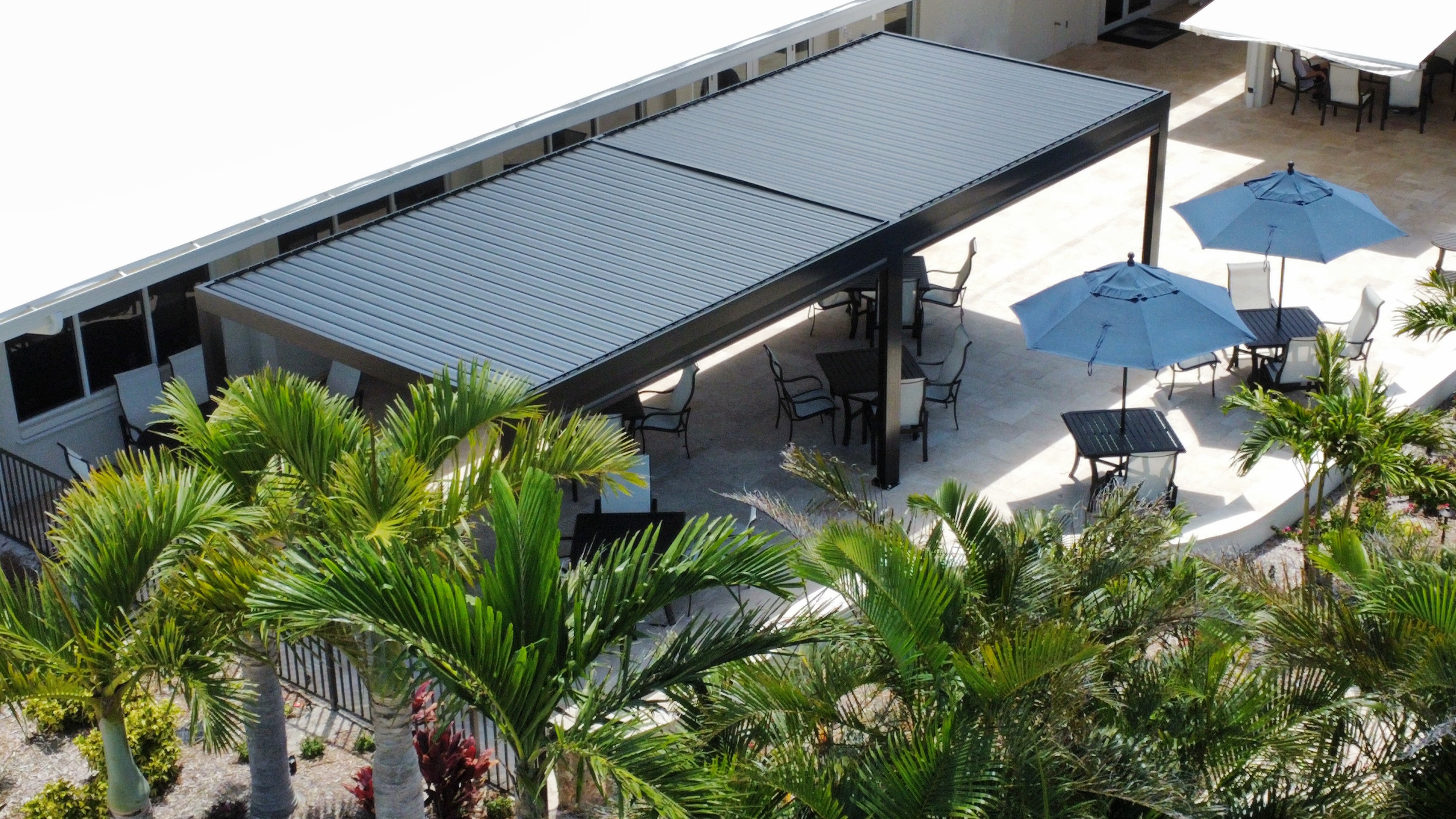 Entertain in Style
Making Memories Together
From birthdays to barbecues, our pergolas set the stage for family and friends to gather and celebrate
Weekend Retreats for Everyone
Chill Out in Comfort
Cozy Fireside Conversations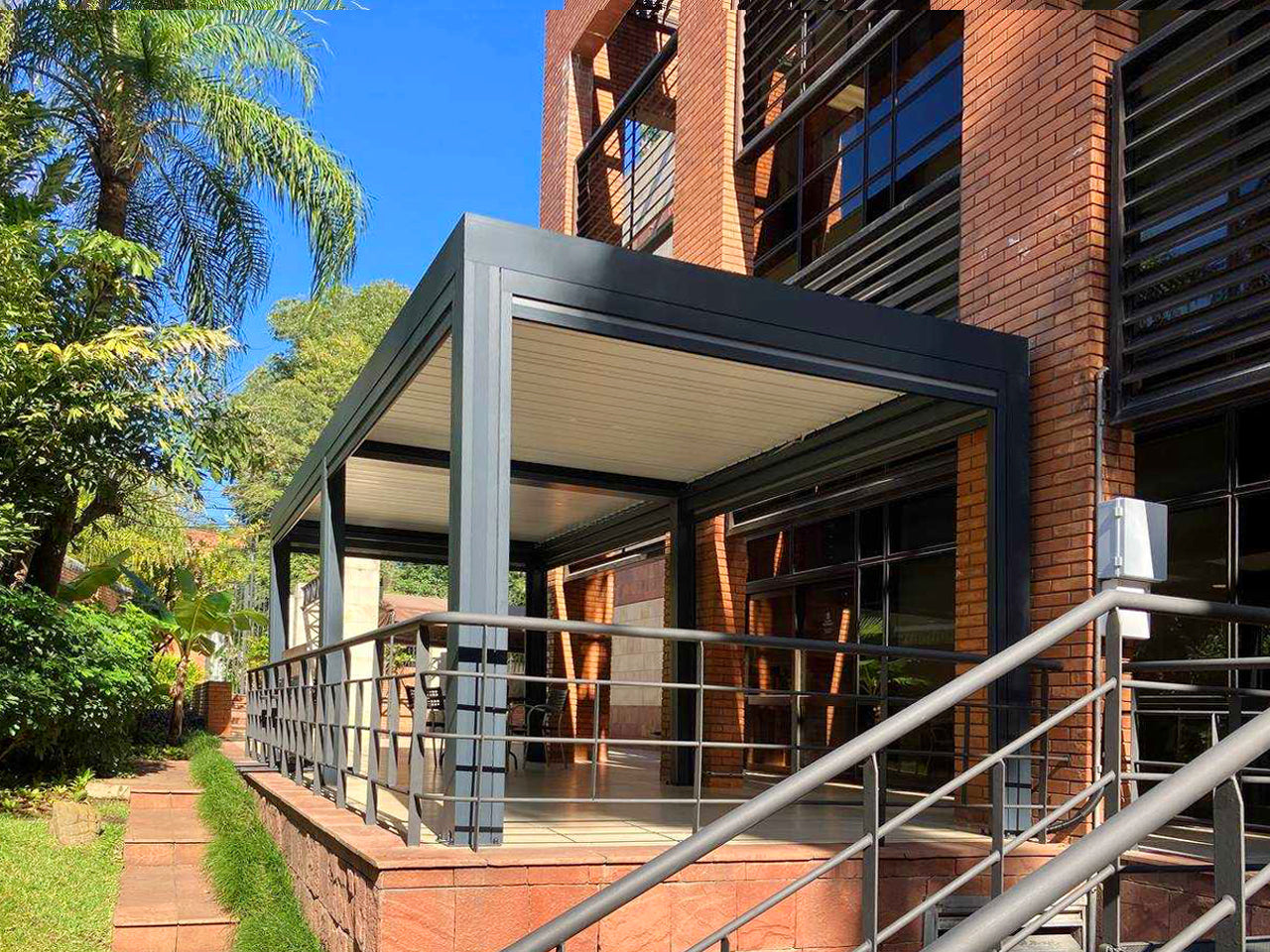 Unwind in Luxury
Timeless Tranquility
Our pergolas offer a haven where moments become cherished memories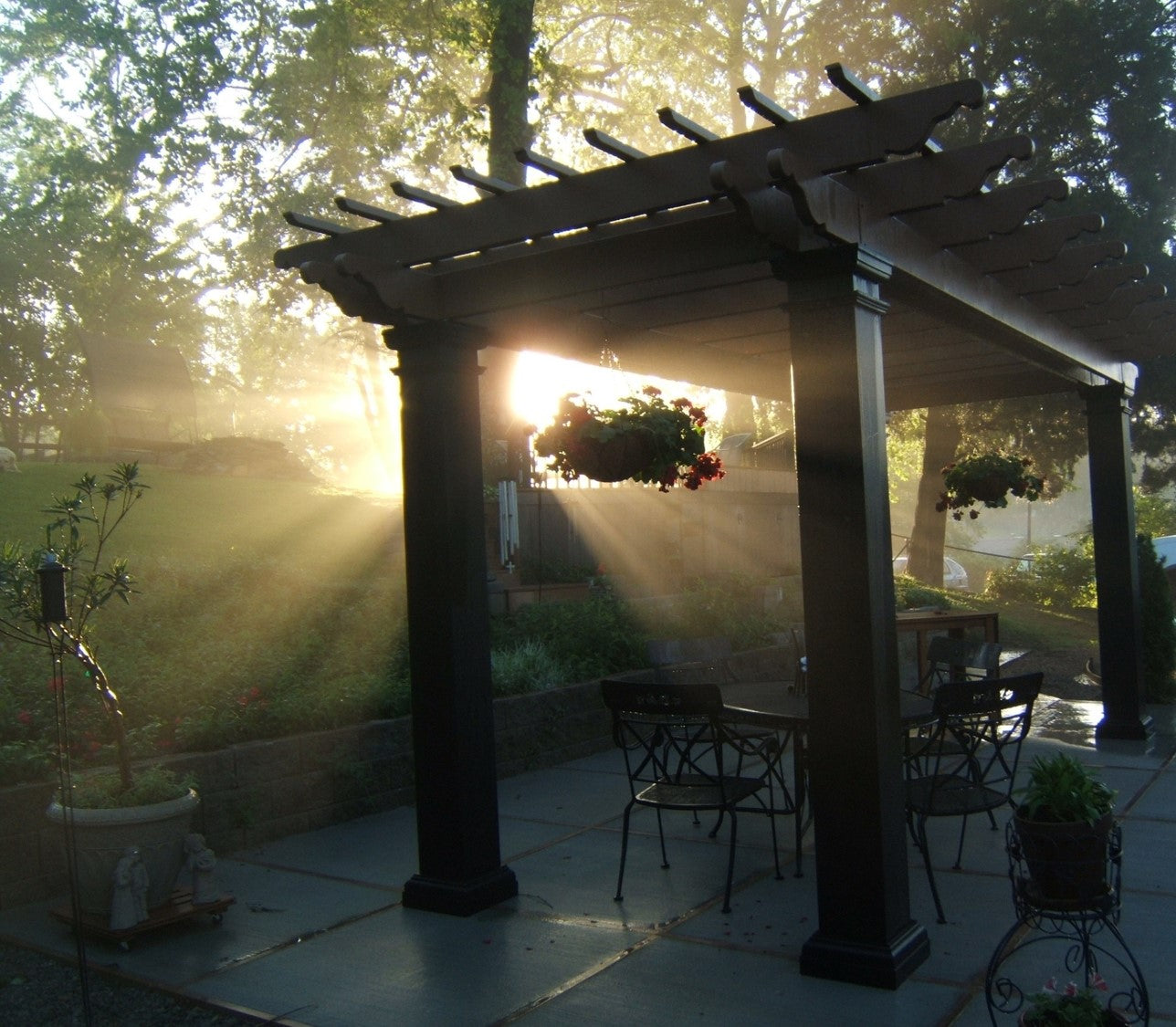 Outdoor Sanctuary Awaits
Escape the Ordinary
Craft an oasis in your backyard with our pergolas – your personal escape
Hear what our customers are saying
Testimonials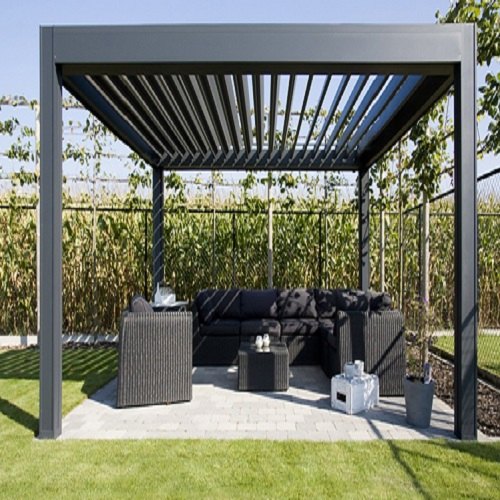 Emily L.
This pergola is amazing! I love the automatic louvers that provide shade whenever I need it.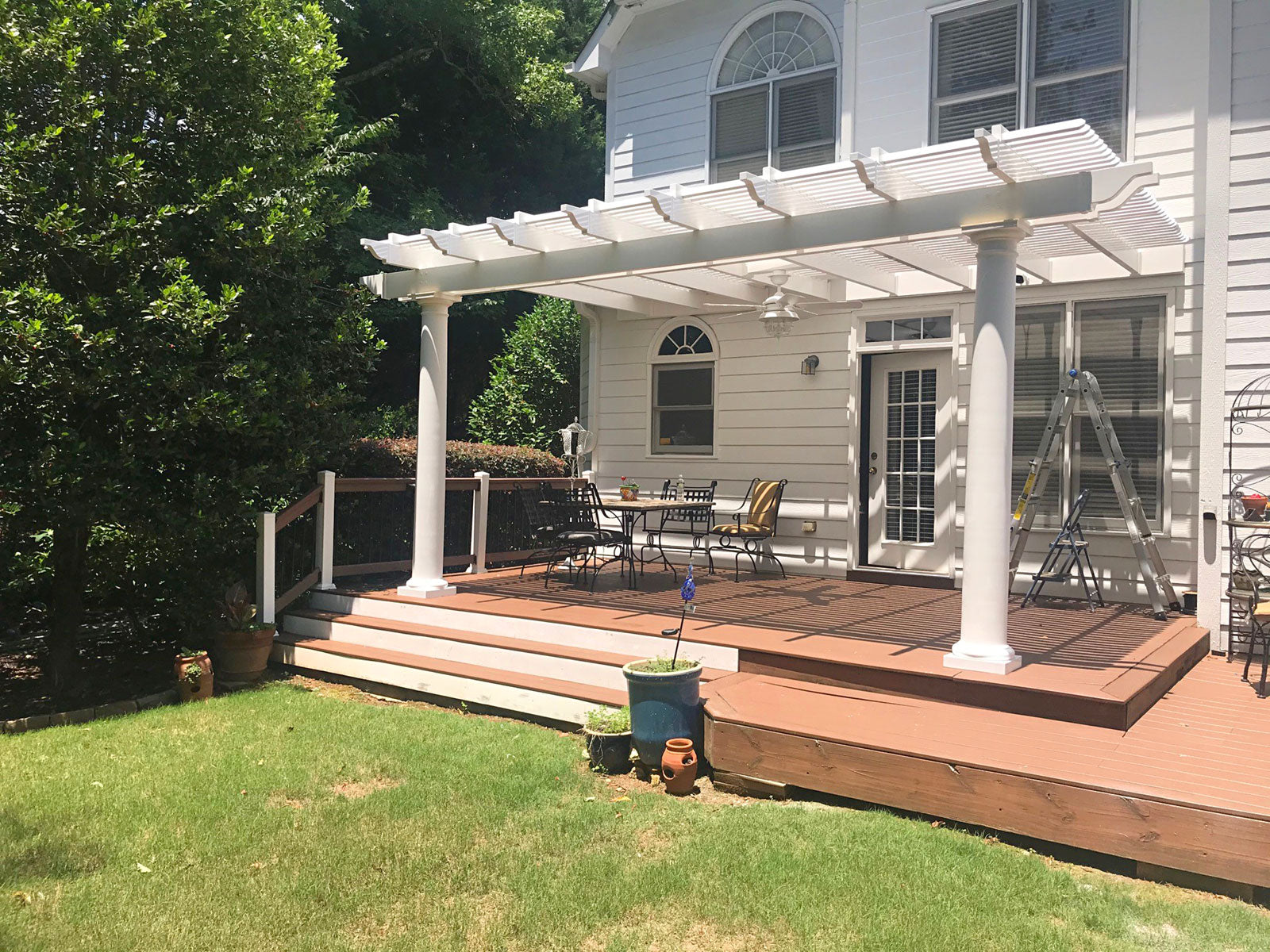 Matt A.
Starting with service as it was the first thing that impressed me. There are a lot of choices out there for pergolas. I was doing extensive research based on what I wanted in the end - essentially the right look.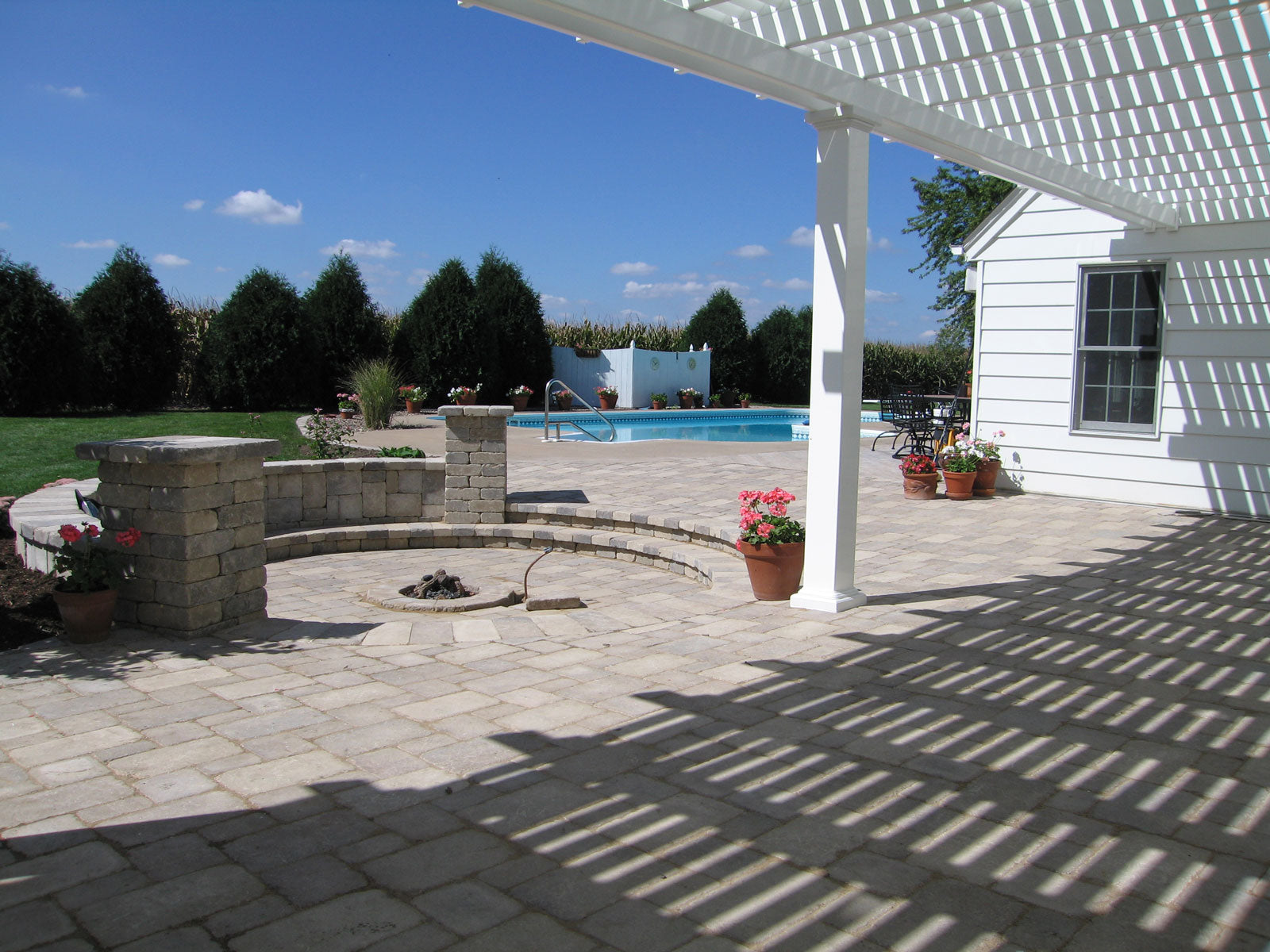 Angkhan V.
Customer service is top notch with quick response to all my questions and needs within minutes. Quality of product fabrication and ease of installation was superb. The pergola was a great addition to my backyard makeover and is an awesome price of artwork I now can enjoy in my own private space.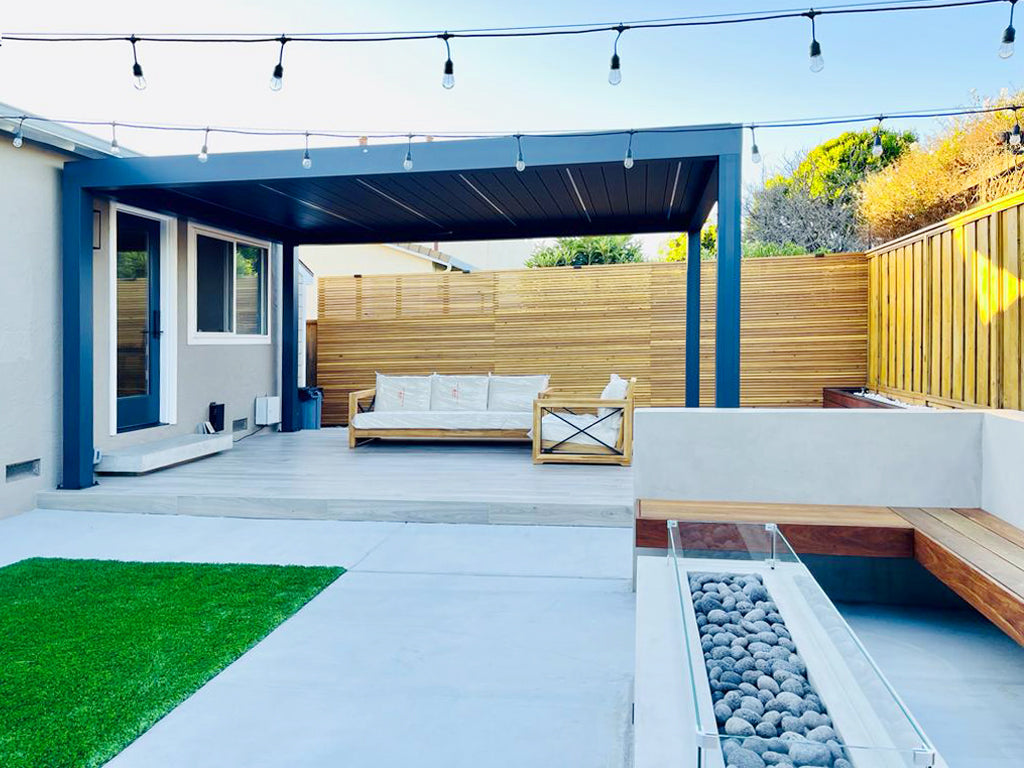 Ava Sanchez
We love everything about this aluminum pergola! The kids love playing under it especially when it rains - family approved!!!
FAQ
Yes, our pergolas are designed with ease of assembly in mind. Detailed instructions and all necessary hardware are included for a straightforward setup.
Absolutely! We provide various customization options, allowing you to choose materials, colors, models, and sizes to create a pergola that suits your unique needs and specs.
Shipping is always free!
Our delivery times vary based on location and product. Please refer to our Shipping Information page or contact our customer support for specific details.
Yes, we stand by the quality of our pergolas. We offer warranties to ensure your satisfaction, varying by material. Check our Warranty page for detailed information on coverage and terms.
Absolutely! Our dedicated customer support team is ready to assist you. Contact us via phone or email, and we'll promptly address any questions or concerns you may have.
Our pergolas prioritize quality materials, durability, design, and individualized customization. We focus on delivering a superior product with attention to detail and customer satisfaction, setting us apart from mass-produced options.
Blog posts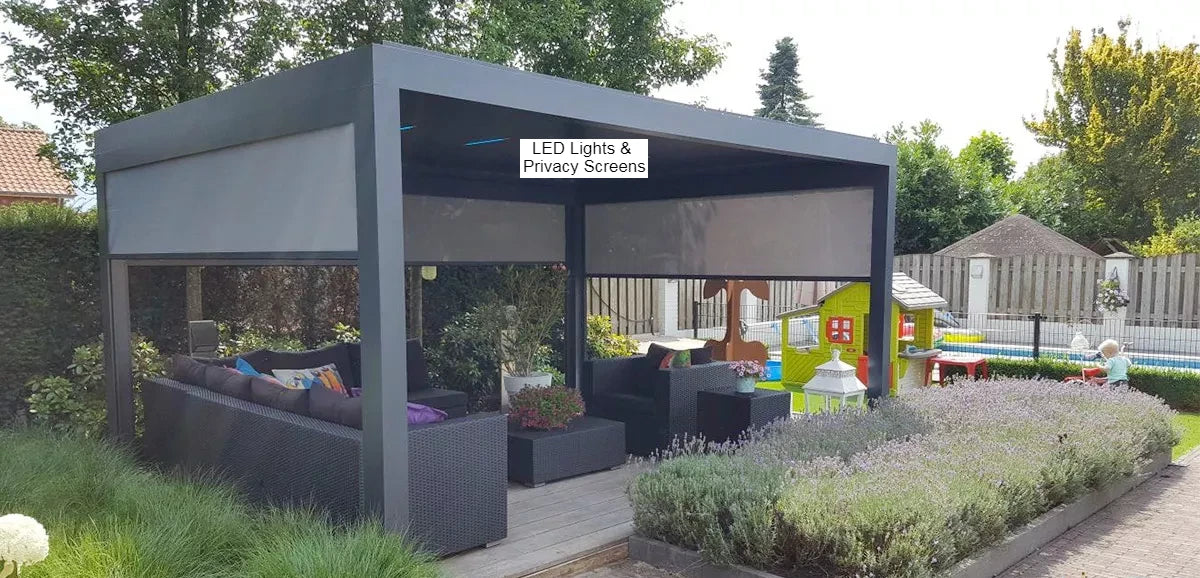 Best Pergola Kits for Your Backyard There are several types and styles of pergola kits out there,...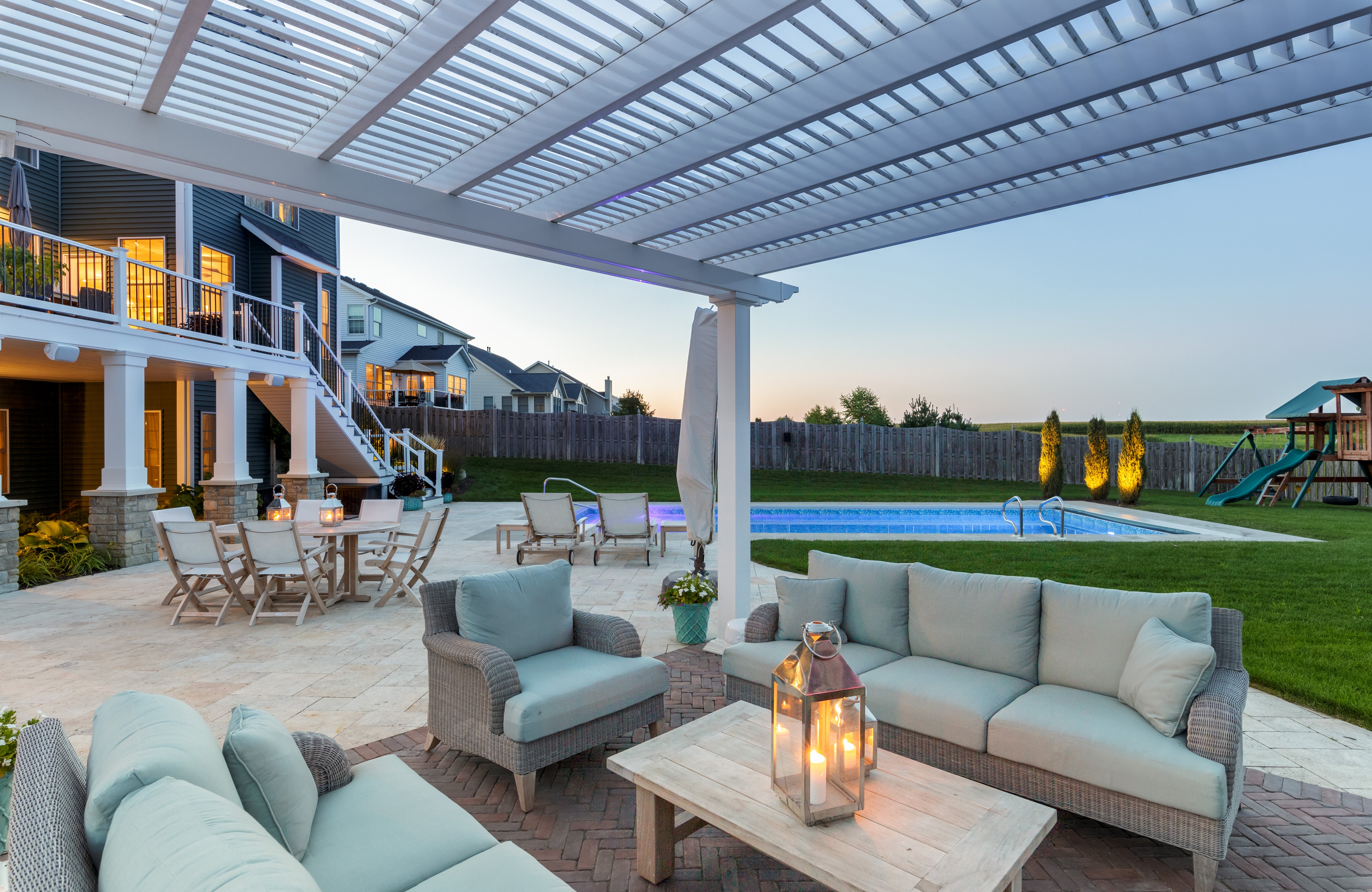 Maybe you've seen our
installation guide
 and you still have a few questions. Sometimes it just helps to see the steps in action. Regardless of your experience level with construction, these videos will get you started in putting your 
vinyl pergola
 together.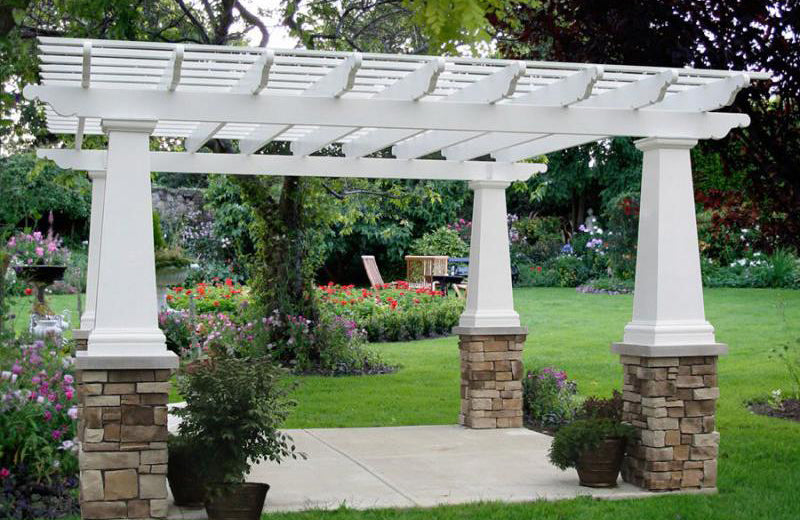 Peaceful Patios Fiberglass Pergola Factory Tour I recently visited the factory that makes our f...
Any questions about our pergolas?
Issues or concerns
Have questions or concerns? We're here for you! Your satisfaction is our top priority. Click 'Contact Us' to reach our support team. We value your feedback and are committed to providing timely assistance. Connect with us – we're ready to help!